As part of the event Tecnopolis 2012, the second exhibition of the great Argentina Industry milestones of was held. These were represented in 100 posters, from 100 different artist and distributed in the central hall of the same event. 
This is the Milestone Number 13, "CH-14 Helicopter"
---------------------------------------------------------------------------------
En el marco del evento Tecnopolis 2012, se realizo la segunda exposición sobre los grandes hitos de la Industria Argentina. Estos fueron representados en 100 posters, por 100 artistas distintos y distribuidos en el pasillo central del mismo evento.

Este es el Hito Numero 13, Presentación del CH-14.
HITO 13 - PRESENTACIÓN DEL CH- 14 "CICARÉ-AGUILUCHO"
NOV 2007 SALADILLO, BUENOS AIRES
"Es un helicóptero biplaza liviano de perfil aerodinámico y multifunción para el Ejército Nacional. Obra de Augusto Cicaré junto a un equipo de ingenieros de la UNLP., es el primer helicóptero diseñado y construído integramente en Argentina y América Latina. El proyecto nació del interés del Ejército Argentino en desarrollar un helicóptero liviano con tecnología nacional en base al conocimiento y experiencia de la empresa."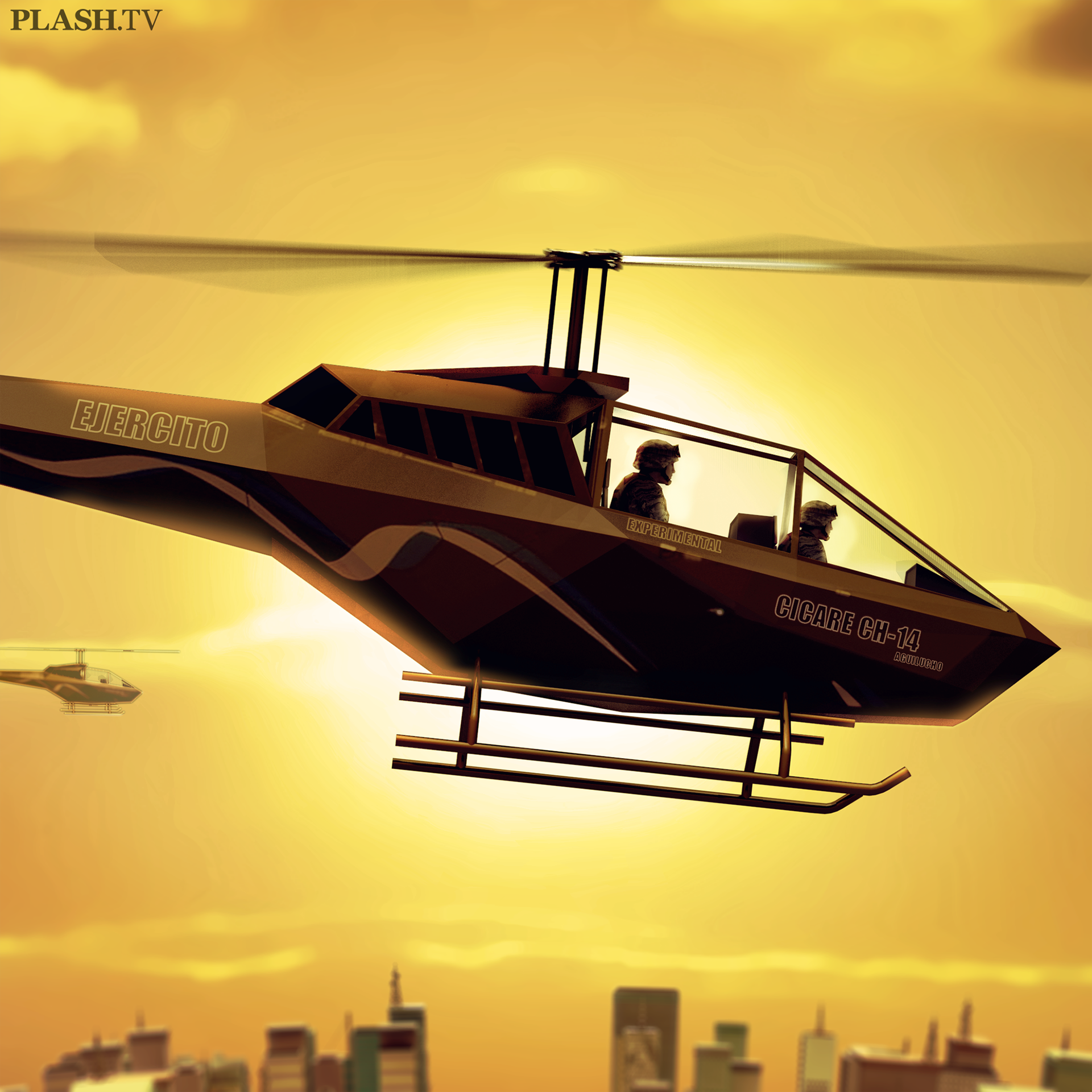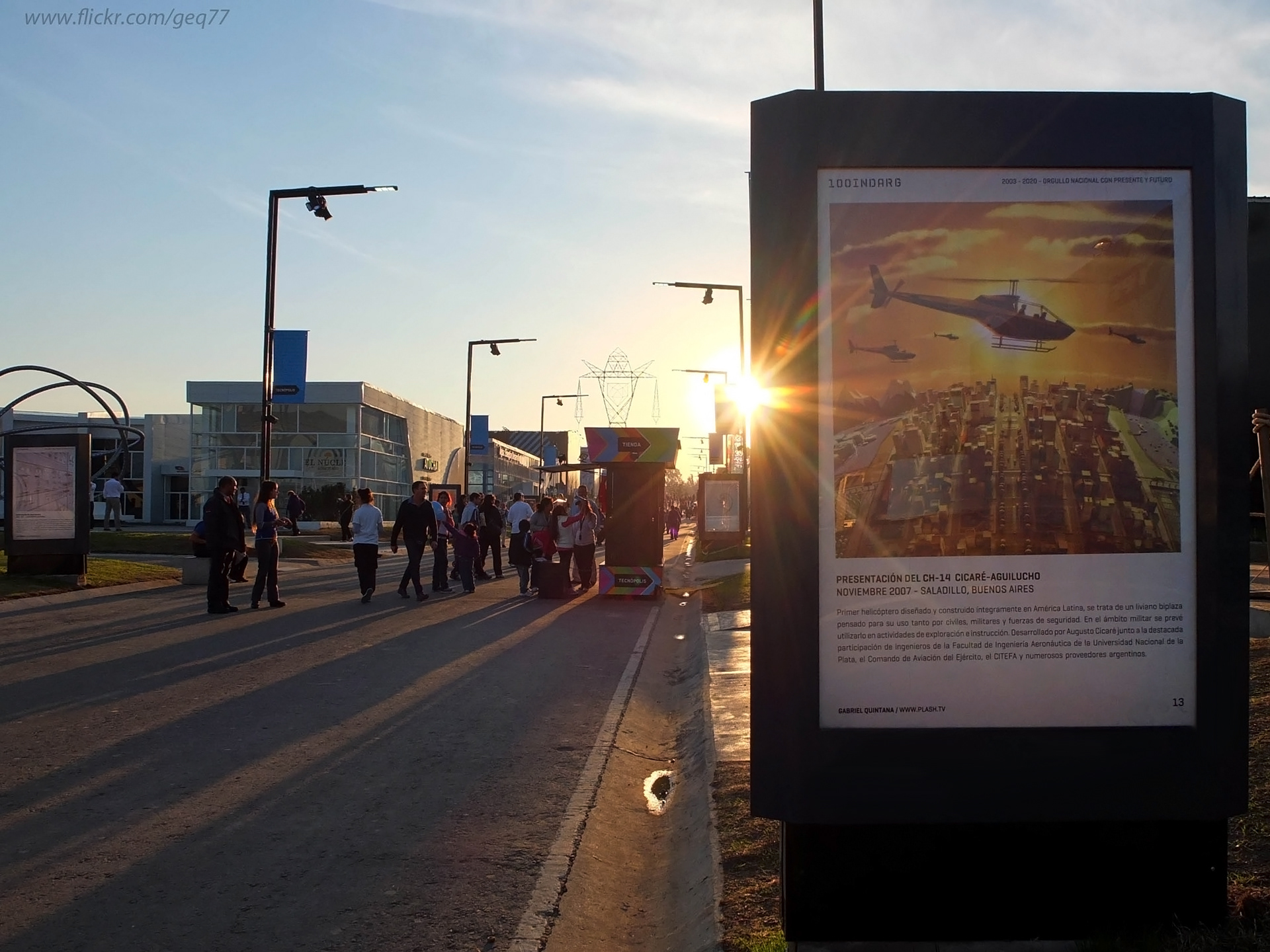 Generic Version (16:9 Wallpaper)